EXCALIBRE
MODEL 8600

130 W. MAX
This is our best

burning system.

The EXCALIBRE

system is capable

of delivering up to 130 watts max. depending upon

the pen you install. It is the ultimate for the

professional carver, artist or pyrographer. Two

pens can be plugged in at the same time. A

selection switch allows you to choose which pen

you wish to use.
When you dial "HIGH" the tip will go to about

2,000 degrees in 7 heartbeats. This is the most

powerful and versatile burning system produced by

Detail Master Pyrographic Systems. We designed

and developed this system for those artists and

carvers who need fast recuperative powers and

want the best system available.

If you are an artist or carver that wants speed and

convenience the EXCALIBRE will answer these

standards. The almost immediate heat recovery of

the tip allow the artist to make faster strokes with

the burning pen. The stainless steel control box has

two front face jack ports, allowing the artist to

choose either one of two favorite pens. A scabbard

is mounted on each side to hold the pen that is not

being used. There aren't any pens with the

Excalibre system. We have found that people

would rather choose their own pens as to type and

quantity. You may also choose the solid state pens

that are silver brazed and assembled with tip, hand

piece, cord and plug, or a hand piece that uses

replaceable tips of your choice.

"The Amazing Art of

Pyrography" is a

comprehensive book on

all phases of the

pyrographic art. This

422-page, hardcover

book was written by "The

Grandfather of

Pyrography", Robert E.

Boyer. He spent five years

and traveled over 50,000

miles researching this

book, covering the United

States and interviewing pyrographic artists and

carvers. He cataloged their techniques and

revealed many of his own. Boyer's philosophy was

to share with other artists his "secret" techniques

and methods. He believed that sharing this

information with other artists could only enhance

the art of pyrography.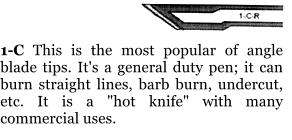 Replaceable Tip Hand piece

3-A

We had many requests for a

thinner line pen. This pen is made from

a finer wire and is in demand by artists

who want to create fine lines.


4-A

This pen is a must for bird carvers.

It allows you to correctly "raise" the

shaft. It has a bottom shoe for added

strength when depressing the wood

fibers. It is about 1/8 inch wide and

used on smaller or miniature birds.


4-C

This pen is about 1/4 inch wide

and is used for "raising" feather shafts

on larger birds. This pen can also be

used by pyrographers for shading.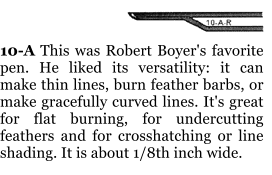 Burning Pen Care Kit

Model CK-1

In this kit, we have included all the items you will

need to keep your pen tips in good shape. It

includes a fine Arkansas stone, a leather strop

board and a bottle of honing oil.

You must "charge" the strop board with the

honing oil. A few strokes on this strop board will

put the edge back on the pen tip without removing

metal as a stone would do. Complete instructions

for use are included, as is a convenient carrying

case. This kit is also useful for sharpening your

carving knives, too! This set will pay for itself in

short order.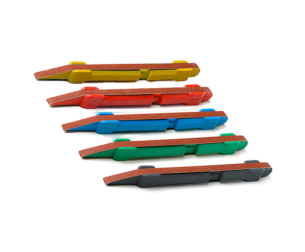 Sanding Sticks -

Assorted Grits available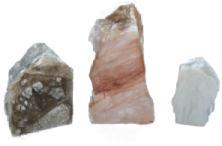 We Carry
Soapstone
and Alabaster for
carving, and a
selection of
carving blanks.
We've packaged some of

our most popular knives in

one, 3 knife Starter Set.

The Comfortable curved

ergonomic handle allows

for long periods of carving

without hand fatigue.
Everything a new carver

needs to tackle a first

time project. It comes

with two carving blades -

a V-tool and a gouge -

and an interchangeable

ABS handle. Two

Basswood blanks. A leaf

project DVD with step-

by-step instructions, an

owners manual outlining the leaf project,

maintenance and safety tips for beginners.